Brandwatch has just posted it's list of the Most Influential Men and Women on Twitter for 2018.
"This is a measure of how influential an account is over time, based on the level of genuine engagement they are creating." – Checkout the complete report here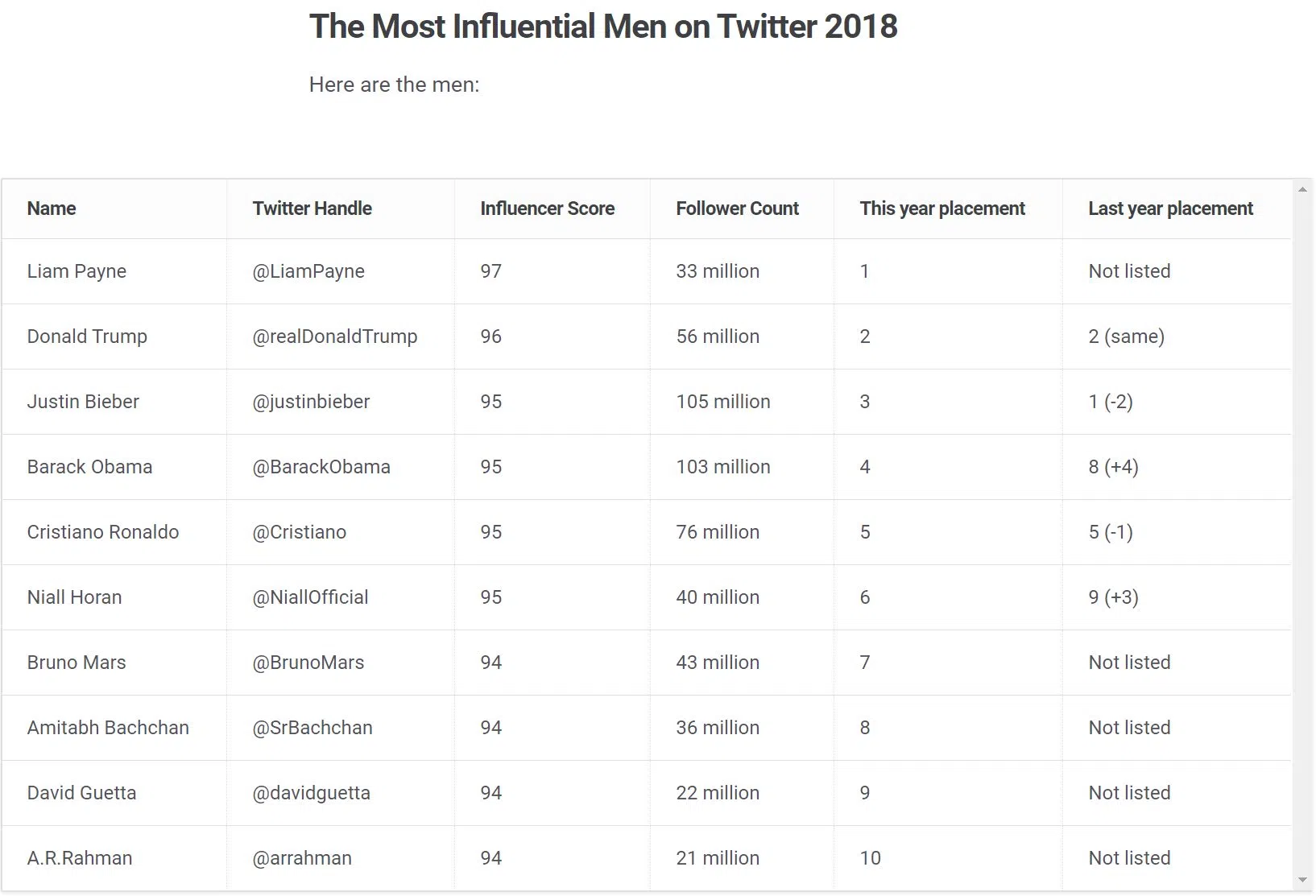 A few thoughts and observations
Despite the two youngest people on both lists (Bieber, 24 and Payne, 25) being male, the average age for the most influential men is 44.7. The average age for women is 36.4, nearly 10 years younger.
On average,  the women in our lists had a higher influencer score than the men.
Overall there were nine newcomers across both lists. Last year that number was just four. That's partially down to us changing our methodology to include people like Taylor Swift who wasn't automatically categorized as female, but it's also a sign of how quickly celebs can fall in and out of favor.
Justin Bieber, who's been a constant on the top 10 list for the last three years, rarely uses Twitter and yet he's able to generate a huge amount of engagement.
Musicians dominate both top 10s, particularly in the female list.