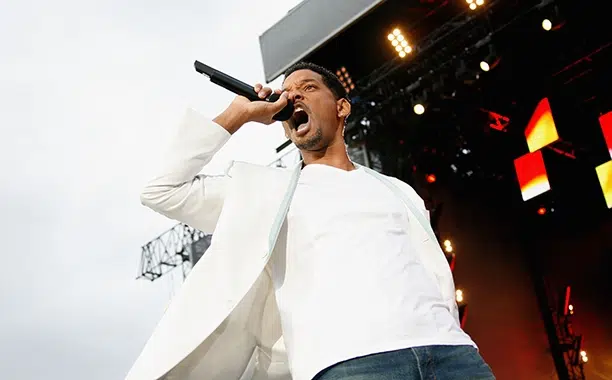 Will Smith surprised the music world Friday when he said he was gettin' back in the music makin' business.
"I'm pretty much poppin' in the studio everyday and I'm looking for artists to collaborate with," "I've probably recorded 30 songs. I have six or seven that I really like."
He also said, he and DJ Jazzy are planning a summer tour in 2016.
---
… and the video for Sam Smith's new Bond song (the Bond movie is out November 6th).
---
Members of the Grateful Dead and John Mayer are giving away 10,000 free tickets to a concert next month. The Dead and John joined forces to create 'Dead & Company' this summer and they announced Monday that 5,000 fans will have a chance to win two tickets each to their Nov. 7th. Fans can enter to win tickets at the Dead and Company website.
---
Bruno Mars will be ringing in 2016 in Las Vegas this year. He is set to return to Vegas for a one-night only New Year's Eve performance at The Chelsea at the Cosmopolitan.
---
The Weeknd, One Direction and Selena Gomez are slated to perform on the 11-date Jingle Ball tour this December. IHeartRadio announced Monday that the tour will kick off Dec. 1 in Dallas with One Direction, Calvin Harris and Demi Lovato, and visit Los Angeles, Philadelphia, Boston, Chicago, New York and Washington, D.C. before concluding on Dec. 19 in Tampa, Florida. Tickets go on sale on Oct. 12.