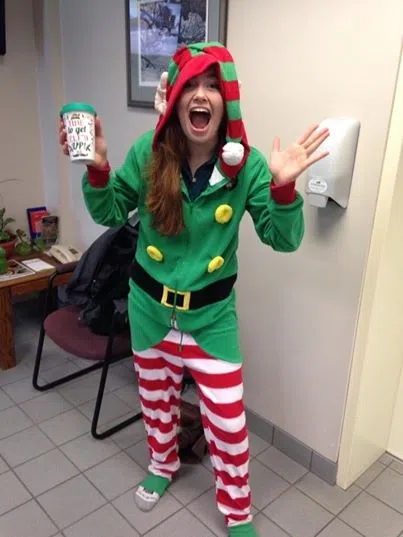 I received a package from  my mom today at work. I open it up and it seems to be a candle holder box, and I thought …..why the heck would my mom get me candles… she's not that boring. So, I look inside and IT IS A BOX FULL OF MAGIC!!
First there is a mug that says "Lets get Elfed Up", and then I pull out the ELF ONSIE!! I wore it all day at work and will continue to wear it everyday until Christmas.  THANKS MOM!
Have you ever received an awesome package at work that just made your day? Let me know and we can share our excitement!