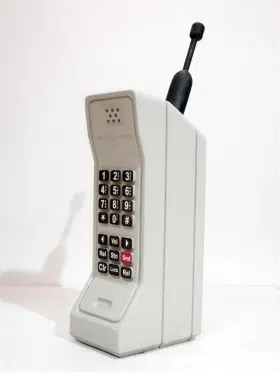 This morning we mentioned that Jessica is looking for a new phone… thank you for all of your comments!
I love my Samsung
I just got the Galaxy S3 and I love it!
I have the s5 and i love it . Can't go wrong with Samsung.
Next iPhone will be coming out in a month and a half, likely to include some innovative features to keep up with the rest of the market.. The 5/5S/5C were pretty lackluster.
Samsung Galaxy s5… Or Sony Xperia S 2
I love my iPhone
I personally am not a fan of android I've found it to be a pain to setup and for those not computer literate it can be a nightmare to navigate through. Apple software although proprietary is very easy to use and for those that are non computer literate…See More
I have the Virgin Moble/ Gold plan ( for myself, husband and daughter) (45/month) – unlimited text – 200 min daytime-unlimited evenings… our bill is never more then 175/month for all 3.. Our daughter (15yrs) is a 'phone-a-holic ..and is on her phone 20 hrs/day lol… Great pictures and video..
I've had the Galaxy S3 for a year and a half and I love it!
I had the nexus 4 before my s5 .. and i loved it aswell.. but beer got spilt on it thanks to the hubby lol
I like having an iPhone and intend to keep getting them
Samsung are crap. I switched from iPhone a few months ago and it was the worst decision of my life.
Always preferred androids
Love my samaung galaxy s4
Huh !!! what phone .. Old fashioned I don't have a cell phone
Galaxy Note 4 is coming out soon. I love love love my note 2.
I have an iPhone, and though it has a few glitches I intend to get an iPhone next time too
I have the Samsung Galaxy S4 and I absolutely love it. I have yet to find an app I want that I can't get with this phone. My last phone was a HTC Windows phone. It was a nightmare. Phone was a piece of crap that I had to reboot constantly and I had a hard time finding any of the apps I really wanted.
I have the Samsung Galaxy S4…I LOve love My phone…plan on upgrading to the S5 soon.
I say the LG G2, the phone I have right now. It's amazing! The camera has such amazing quality as well
Samsung I have 1 and. I have never had any problems Samsung is your best choice my friend I own a samsung 4 and love it
I still have my I phone 4s and love it. I have everything I need on it, keep my schedule, Facebook, and about a billion apps haha. I also have a Mac laptop so I can sync everything to it, I message is free with wifi to any other I phone and if you have a Mac laptop you can text people using that with I message as well
If you want a pretty phone that can record in slow motion get an iPhone. If you want a practical phone for less money and a better camera, screen size, App Store, (and pretty much everything else) get a Samsung
Thank you for all of your input on Faceboook and feel free to add your comments below…