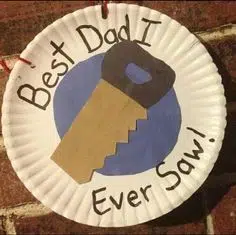 Jessica and I came up with a few ideas for celebrating Father's Day in Prince George this Sunday (without spending a ton of money).
#1. Take Dad out to the Show & Shine at Ft. George Park (Sunday 10am-4pm). It's free too!
#2. Go for a day hike at Forest For The World (pack a picnic and bug spray).
#3. It's a Family Fishing Weekend in BC (no license needed to fish this weekend – details), so get dad a couple lures, make a pretend license and off ya go to Ferguson Lake!
#4. Dads love the Drive-in! The Park Drive-in is now open on Chief Lake Road. Divergent is on Friday night and Saturday night (details). Don't forget they have Mini-golf and Go-Karting too.
#5. Treat Dad to a movie night (you buy the popcorn) at Famous Players! Two good picks for Dad, 'Edge of Tomorrow' – '22 Jump Street' – maybe 'Train Your Dragon 2' as well.
Don't forget, breakfast is a nice treat too (with bacon).
Happy Father's Day!